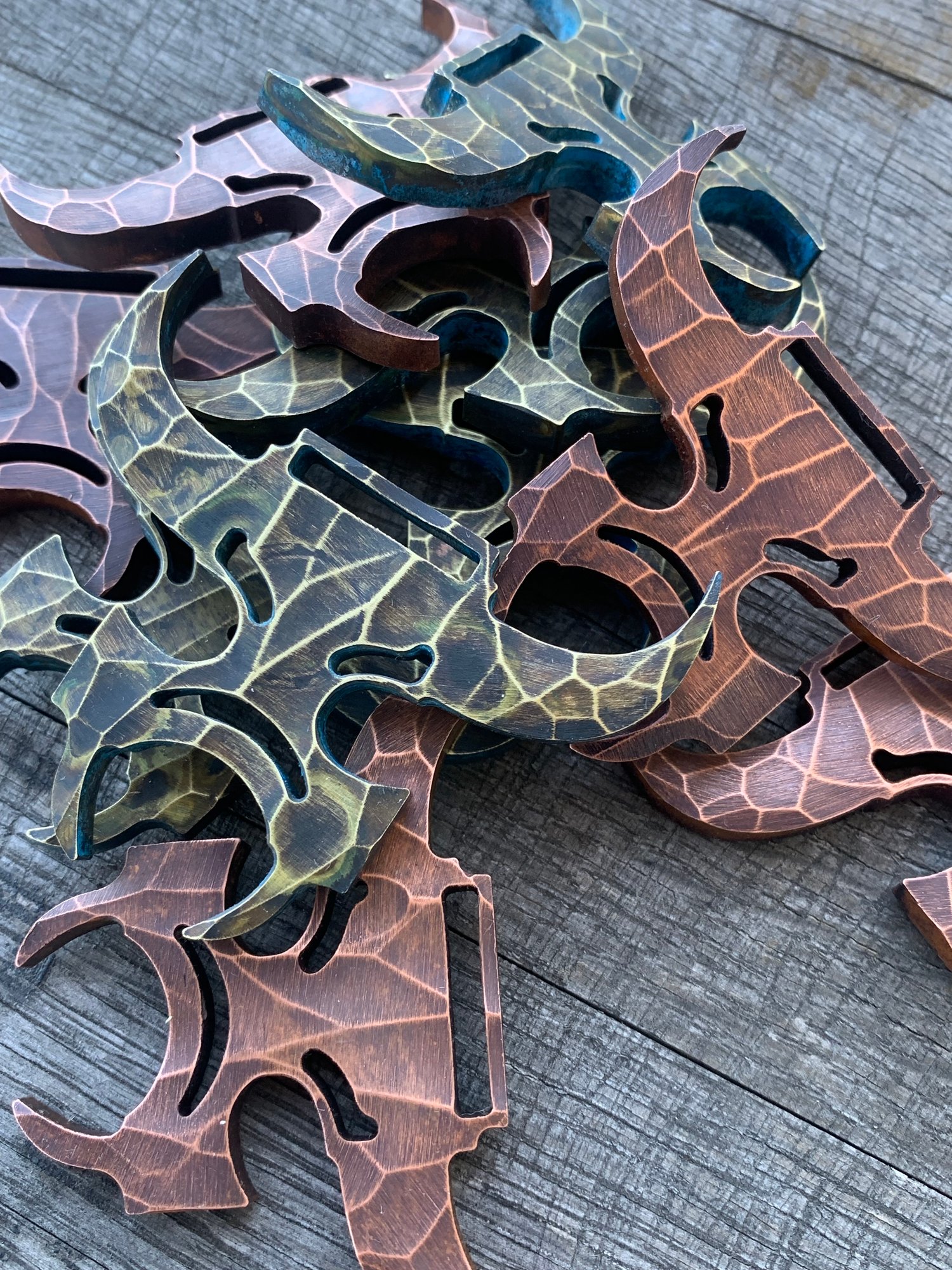 El Escollo De La Oscuridad Muerto
El Escollo De La Oscuridad Muertos currently in Brass and Copper ! These have an amazing patina on the edges and open areas. No bottle is safe and cans are shivering in fear.
Machined and/or Tumbled. This item could patina over time. May contain surface scratches, tumble patina or machine/ hand marks.
Liability:
IronBull Slinger will not be liable for any damages arising out of the use of any IronBull Slinger product. By purchasing a any item you confirm that you are over the age of 18 and know your local and state laws or international laws.
Drinking while your Amigo is on your selected beverage is possible, however this will alter the taste of the selected beverage and is not recommended. IronBull Slinger, LLC
All Sales are Final no Refunds will be issued.