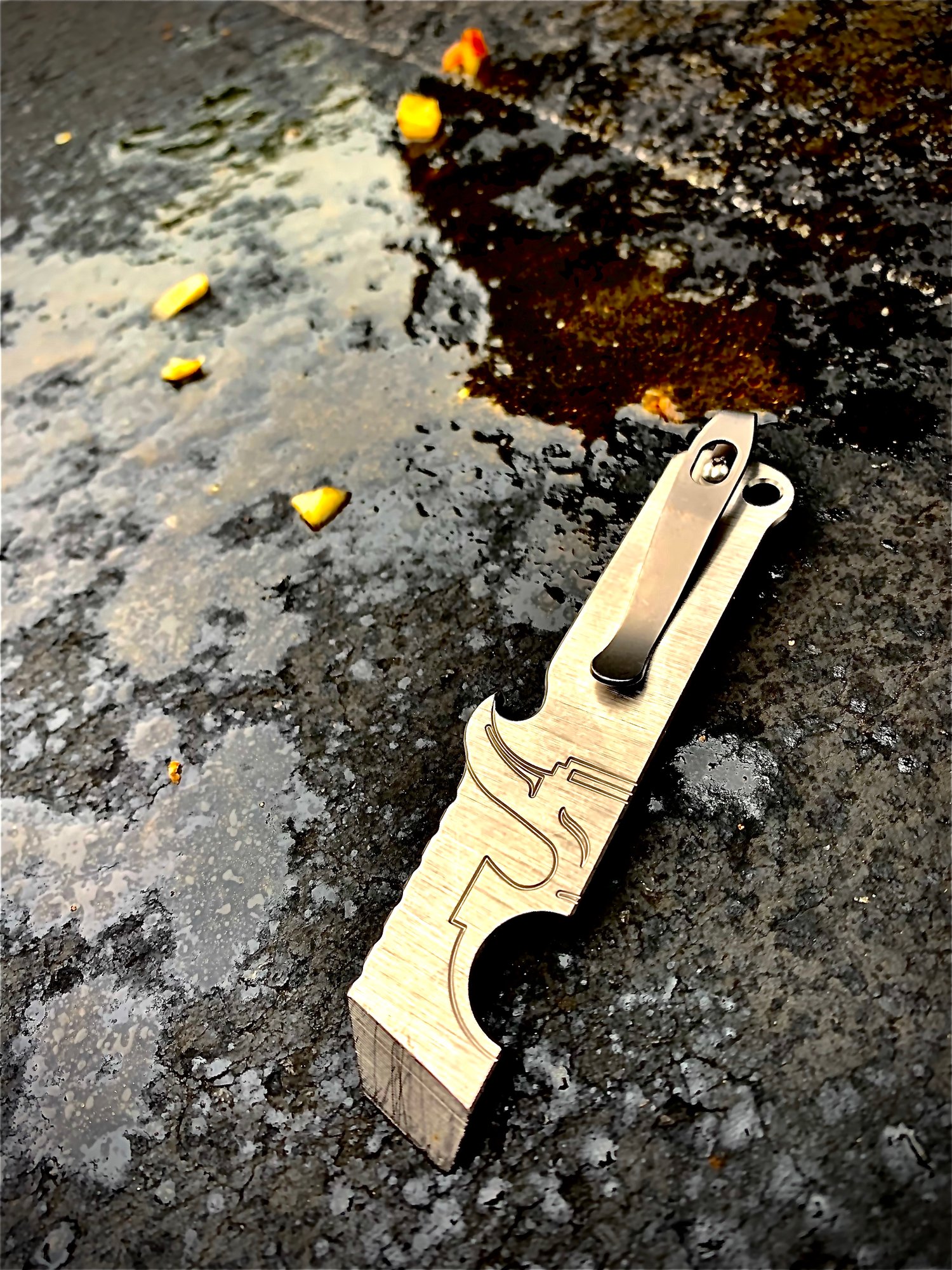 Pacific Prybar (Limited )
Now is your time to get the 1 and Only PACIFIC PRYBAR!
This is for a pre-order of the famous Pacific Prybar. Your Pacific will come with assembly required like the originals for those whom want to customize it prior to installing the clip.
Utilizing the famous Casey Lynch pocket clip for a nice deep carry. Passion for quality, durability and proudly making our products in the United States of America.

Worldwide shipping is available
With a brushed Ti finish.
Approximately : 4"L x 880"W x .156" T
General Statement for Metals I use not all will patina like Titanium other metals can patina like Brass and Copper etc:
Machined, Polished and/or Tumbled. This item will/can patina over time. May contain surface scratches, tumble patina/rust or machine marks. Along with laser engraved markings IF engraved.
Liability:
IronBull Slinger, LLC will not be liable for any damages arising out of the use of any IronBull Slinger,LLC product... IE, scratches and normal wear and tear. Manufacturing defects are of course covered. By purchasing any item you confirm that you are over the age of 18 and know your local and state laws or international laws.
Drinking while your Slinger/Amigo is on your selected beverage is possible, however this will alter the taste of the selected beverage and is not recommended. IronBull Slinger, LLC
Do NOT use any IronBull Slinger product on any twist off Bottle.
Any delays in the manufacturing process will be communicated via email. ALL Sales are final.