Outlaw - PRE ORDER
$

600.00 Sold Out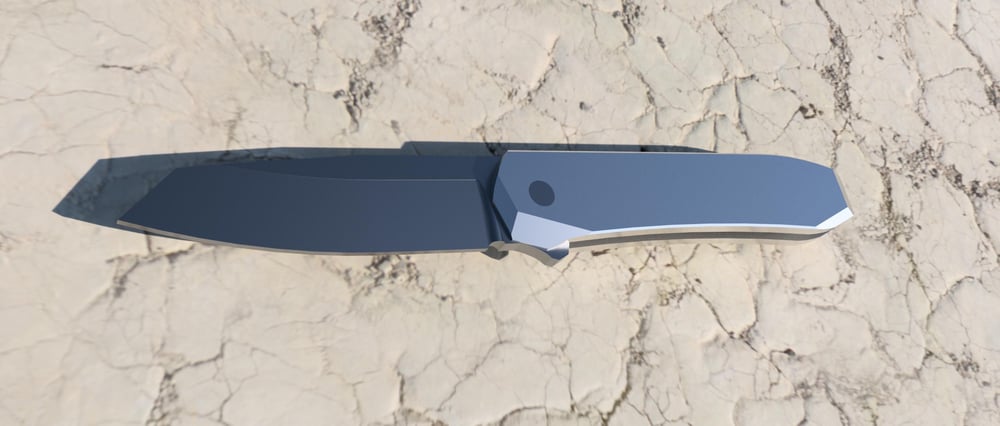 IronBull Slinger: Outlaw
OAL - 7.8" Framelock Flipper
Blade - 3.2" S35VN
Handle - 4.5" Titanium Construction and Pocket Clip. Stainless Steel Bearings.
Made in USA
NO REFUNDS or EXCHANGES
International Purchasers be aware of your laws and shipping.
A project that has been in the works since January 2016. Many changes have occurred blades were made and blades were not up to par. So I went with a re-design made it a bit smaller and a bit more aggressive as a design. S35VN for the. Made and Titanium for the rest. This blade will be on stainless steel bearings for a smooth action. Thank you for those that purchase these! It's been a passion of mine to complete my first non-fixed blade.
They will be completed in the Pre-Order number sequence.
As of now there will not be more then 27 of these ever made. This is the 1 and only time this blade will be made. So as a bonus on the inside of the back scale I want to engrave the purchasers name/or nickname and the number they have on there. It's a easteregg of sorts so that even if it's sold it will always have been yours. Of course there will be an option to not have this as well should that not be your thing. But that will be when I contact you. If I contact you and do not hear back I will assume it is not wanted.
The plan is to have them shipping out around January/March of 2021. That will give me enough time to complete them as they are finished up.
A few months ago my grinder went to Indiana to help one of the best aspiring blade makers I know, Andy Welcher of @alley_cat_knives so I will be arranging with him to fly out to IN so I can do all the final assembly of the blades. Should the pandemic come in the way more-so then what it is presently I will update you all and give a new estimate. I also will arrange other options to finish the knife should the timeline be overly extended.

•••••••••••••••••••••••••••••••••••••••••••••••••••••
Machined, Polished and/or Tumbled. This item will/can patina over time. May contain surface scratches, tumble patina/rust or machine marks. Along with laser engraved markings IF engraved.
Liability:
IronBull Slinger will not be liable for any damages arising out of the use of any IronBull Slinger product or IronBull product. By purchasing any item you confirm that you are over the age of 18 and know your local and state laws or international laws.
IronBull Slinger assumes no responsibility for improper use or negligence.
Share